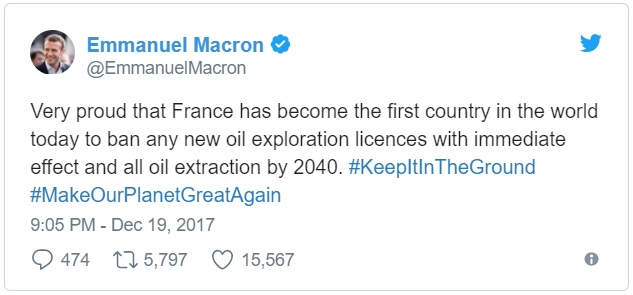 In Paris, the French Parliament approved Tuesday a law banning all production and exploration of oil and gas by the year 2040, within all French territories. Drilling permits will not be renowned and new permits will not be issued.
According to the French government, this is a world premiere.
The president of France, Emmanuel Macron, replied to the requests to approve the law, using his social media account and expressed his approval, writing: "Very proud that France has become the first country in the world today to ban any new oil exploration licenses with immediate effect and all oir extraction by 2040."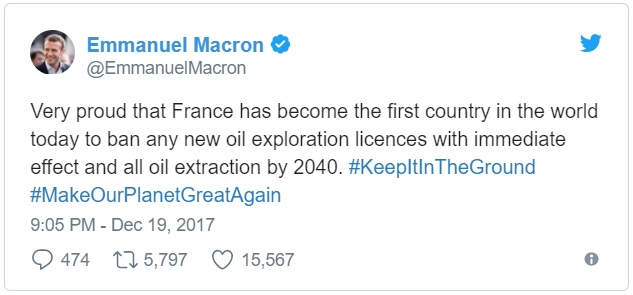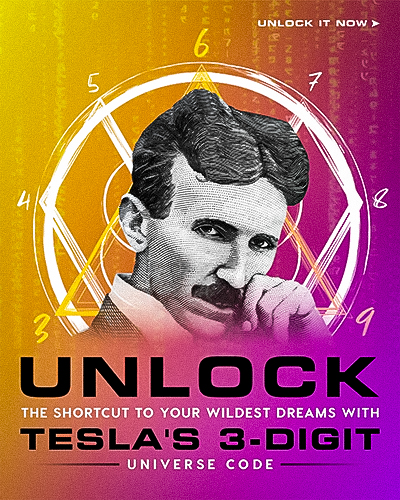 Hats off, France! Much love and appreciation and I hope the rest of the countries follow your example! Alternative energy!!